Expert platform to create business solutions
You have made the right step landing here if you need the software to automate your business processes. With Zoho Creator, you can create your own applications without specialist technical knowledge. Are you looking for software for enhancing customer experience or managing day to day operations? Zoho Creator is an easy way to build your own software to suit your unique business needs. The single platform is an ecosystem of 500+ applications to digitally transform your business. There are no worries of maintenance, scalability and hosting as well. All your complex business issues are solved on a cost-effective and secure platform.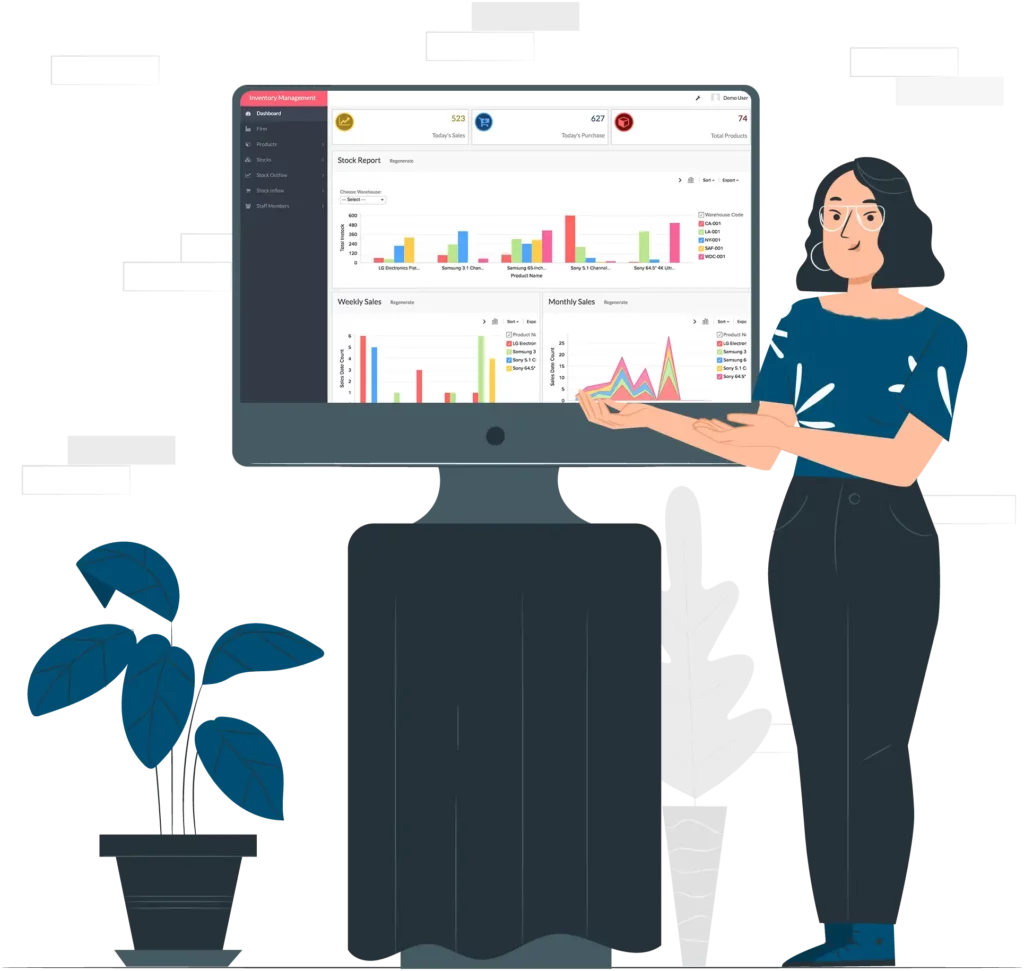 Custom ERP for your business
Achieve central control of all operations of your growing business, and real-time access to all vital financial and other information. Zoho ERP can integrate your day-to-day operations, Customer Relationship Management (CRM), finance, HR management, payroll, administration, R&D, supply chain, production, selling and distribution, and more. Zoho ERP is certainly the smart system to track the entire traffic of financial and other information across your organization.
Arabian Software is an award-winning partner of Zoho, customizing and selling the whole range of products of Zoho across Saudi Arabia. Companies engaged in contracting, trading, real estate, IT, healthcare, manufacturing, services, hospitality and other industries prefer Arabian Software for client-friendly attitude and timely delivery of services. At Arabian Software, our tech-savvy team customizes software features, integrates software with existing systems, instals softwares, provides user training, offers ongoing technical support and comes up with a wide range of related services.
Business process documentation
We had tough times to manage increasing business transaction volume. The software in use was not suitable for us. We integrated Zoho into our business. Today, managing business information is hassle-free. I can access real-time reports on my phone for key decisions. I am happy about the services Arabian Software is delivering.
Our search ended with Arabian Software. They integrated Zoho Software into our system to streamline a to z functions of our business. I would say Arabian Software helped us increase our sales volume considerably. Today we have the best information system thanks to Arabian Software.
Earlier we faced several problems due to improper technology. We found it difficult to estimate the cost of our products accurately. That negatively affected our pricing, competitiveness in the market and profit.We also needed a solution to track increasing orders, initiate delivery, invoice and monitor the whole process of selling online.