Now see the big picture of your organization with the best ERP Software from Zoho. Integrating Zoho ERP into your business, make sure real-time business information is available to you.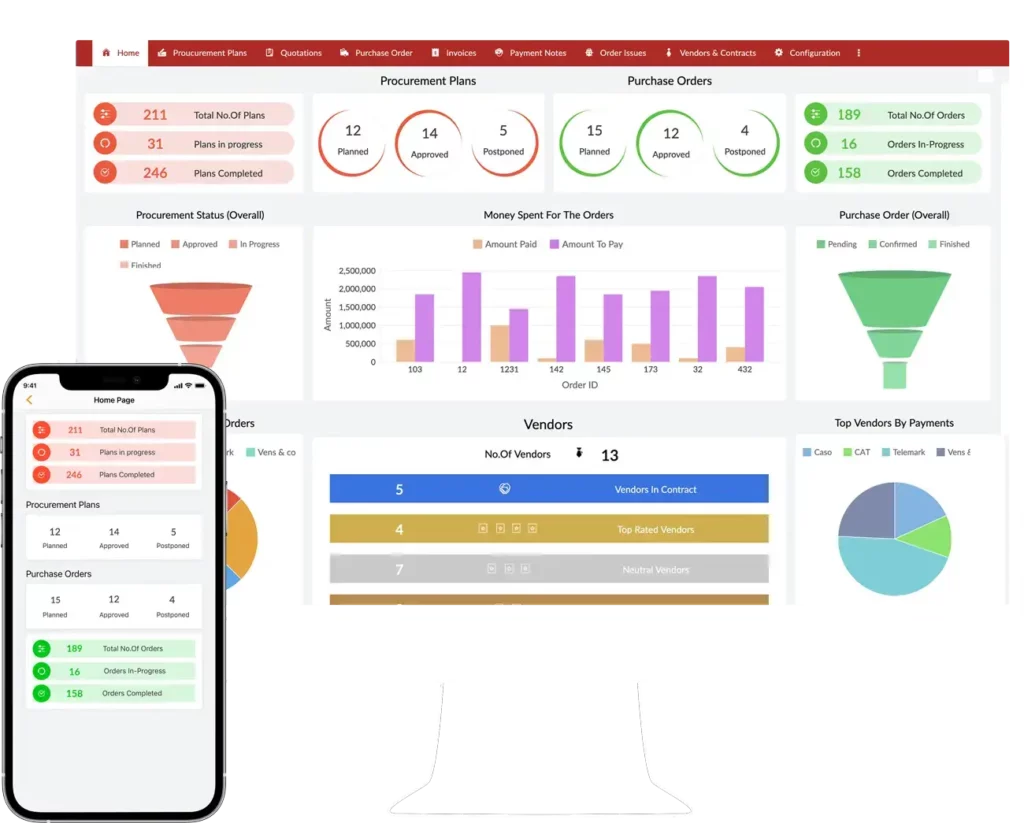 Arabian Software designs and delivers a case-study-based custom ERP software for your business. Solution is available for any type of business across KSA—Contracting (Construction, Project based, Labor and material based companies ), Trading Company, Trading & Online Sales, Manufacturing companies, Restaurants (Subscription based restaurants), Real Estate companies, Production Companies, IT companies, Services Companies, Clinics (Dental & Physiotherapy clinics).
Do you need Zoho ERP in Riyadh? Or anywhere else? We are there.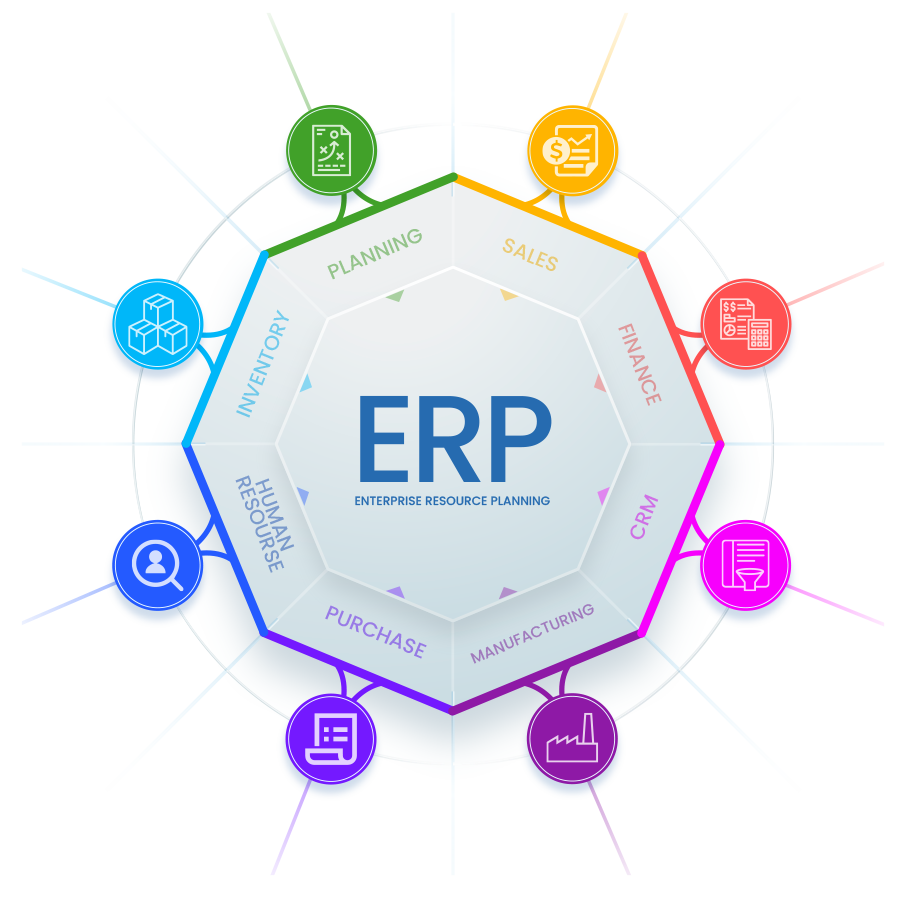 Seamless integration
With Zoho, integrate the operations within a department and operations between various departments. You can see the big picture of your organization by integrating the operations of departments like HR, Business Development, Sales & Marketing, Customer Service, Management, Administration, Finance, IT, Procurement & Manufacturing/Project Management/Engineering. If you are a service-oriented organization, you have departments like Legal, Creative Services, Consultancy Services etc. depending on the type of your business organization. Reflecting across-the-board
Flow of information is across-the-board with Zoho integration, HR planning, implementation and related activities get linked to finance and other departments. More hiring by HR can reflect on the payroll and the finance at the same time. If CRM initiates orders, inventory level fluctuates following which purchase orders are placed. The purchase can affect finance. The seamless integration paves the way for an endless flow of vital information that has mutual advantages to all departments in your organization.

Custom ERP in KSA
Zoho ERP comes with the customizable modules—Zoho CRM, Zoho Desk, Zoho Books, Zoho People, Zoho Payroll, Zoho Projects, Manufacturing, & Zoho Creator which has the vast potential to develop into custom solutions just for your unique business organization.
ERP for your industry
If you are a contracting company, we design ERP in order to meet your needs to manage multiple projects at the same time. The customization is available for trading companies operating on small and large scale. We tailor Zoho to suit real estate companies by taking into account various specific needs. Production companies may have process-based or job-based systems of costing. We design information systems in such a way that costing is effective for pricing and many other managerial decisions. Our services are available for IT companies doing small-to-large projects. No matter what kind of service company is yours, we provide custom ERP with great accuracy to meet the unique day-to-day functioning of your service organization. Our service is extended to more organisations in a wide range of industries in KSA.

Cost-effective
Zoho is highly user-friendly. It takes less pain to tailor it to your needs and maintain it. Scalability of Zoho helps add any feature and function with ease and at low cost. As your business grows, you are able to adapt the software to the new scale of operations. All friendly features of Zoho makes it cost-effective.
Easy migration
The process of planning and moving to Zoho has comparative advantages. The entire data is synced with Zoho allowing faster and more efficient operations. The quality of data is reflected across the newly introduced Zoho ERP. Our experience in serving large scale organization has enhanced our expertise over years. Forget about the old system that does not match up to your specific and minute requirements. Migrate to Zoho ERP for improved productivity.
Arabian Software is an award-winning partner of Zoho, customizing and selling the whole range of products of Zoho across Saudi Arabia. Companies engaged in contracting, trading, real estate, IT, healthcare, manufacturing, services, hospitality and other industries prefer Arabian Software for client-friendly attitude and timely delivery of services. At Arabian Software, our tech-savvy team customizes software features, integrates software with existing systems, instals softwares, provides user training, offers ongoing technical support and comes up with a wide range of related services.
Business process documentation
We had tough times to manage increasing business transaction volume. The software in use was not suitable for us. We integrated Zoho into our business. Today, managing business information is hassle-free. I can access real-time reports on my phone for key decisions. I am happy about the services Arabian Software is delivering.
Our search ended with Arabian Software. They integrated Zoho Software into our system to streamline a to z functions of our business. I would say Arabian Software helped us increase our sales volume considerably. Today we have the best information system thanks to Arabian Software.
Earlier we faced several problems due to improper technology. We found it difficult to estimate the cost of our products accurately. That negatively affected our pricing, competitiveness in the market and profit.We also needed a solution to track increasing orders, initiate delivery, invoice and monitor the whole process of selling online.