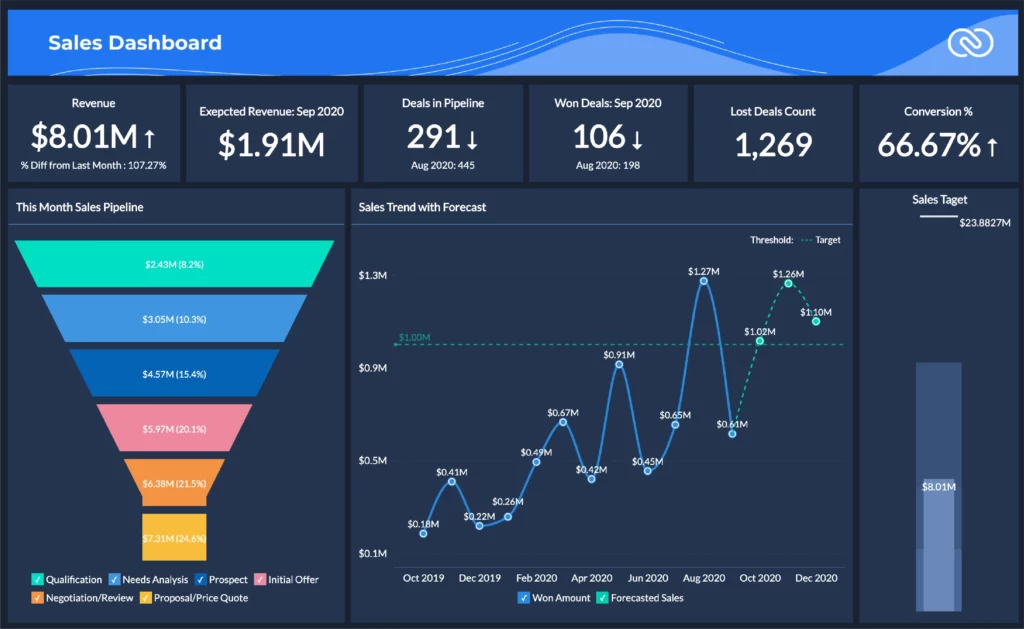 Place an ad. Soon you have a lead, and a flood of leads. The cost of the ad must be worth it.
How do you manage your leads? How do you convert the leads into sales? How well do you offer services to your existing customers? Customers already exist and there are potential ones called prospects. Heart-winning engagements with customers and prospects mean success of your business. Zoho CRM is the definitive solution to serve your customers better. Customized Zoho CRM will accurately address your rare needs.
Zoho dutifully serves Customer Relationship Management.
Accessed by the sales and marketing force, and other departments at the same time for streamlining services from quotation to closing deals to invoicing, and customer feedback.
Profiles of customers with their unique preferences deliver a whole lot of benefits.
Track all effective engagements with customers to create a useful history. Along with built-in features Zoho CRM, add more custom options to match up to your expectations.   
Keep the accounts of the customers active for a healthy relationship and more deals. Zoho CRM can help you offer all loyal customers a rewarding experience.     
Email and follow up all leads to provide more values which in turn helps faster conversion. Auto email is quite possible to address the large influx of customers into your business.        
Convert the insights from the engagements with customers or prospects into personalised products or services.
At the end of the day, your customers and prospects are happy with the overall experience thanks to the well-informed products and services created by you.  
Check out more about Zoho CRM to harness the power of the versatile tool. 
You might sell ice to Eskimos. How well will you keep track of the Eskimos?